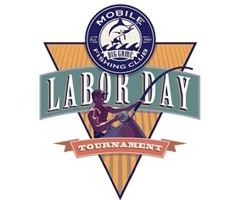 August 31st – September 4th, 2023
Chairman – Parker Huddle, Billy Pardue
All Registration and Cash Awards Performed Electronically via Catchstat.  
Catch and Release and Kill Blue Marlin
Registration

There is Single Division – Base Entry

$3,500.00 Boat Entry Fee (Registration Deadline 8/31/2023 @ 9:00pm)
Discounts available
$250 Early Registration Entry with Base Payment Discount (Prior to August 17th, 2023 @ 11:59pm)
Additional $250 discount for MBGFC Member Boats
Additional $250 discount for Monkey Boat for Boats 36' and Under
Registration includes captain, crew, and all anglers attending functions, swag for 4, additional swag available for purchase at retail counter. *You are not considered pre-registered until base entry payment has been received.
Offering a Winner take all $5,000 Optional using MBGFC Scoring system (see rules)
THURSDAY: August 31st, 2023 
Kick-off Party begins at 6:00pm – 9:00 PM MBGFC Clubhouse
Teams must be registered in a base entry category via Catchstat by 9:00pm
FRIDAY: September 1st, 2023 
Base Entry Registration Closed
Optional Cash Award Entry Deadline is 1:00pm.
Optional Cash Award Entry to be completed electronically via Catchstat
OPTIONAL ENTRY AWARDS –
C&R, Blue Marlin, Tuna, Wahoo, Dolphin, No Sonar, Swordfish, Crew Jackpot. Winner Take All Fish, Boat Winner Takeall
Captains meeting in – person or via Facebook live at 1:00pm
Boats may not depart until the 2 PM Perdido Pass Flare Start on Friday of the Tournament. The starting point of the Flare Start in Perdido Pass is between the Farewell Buoy and the Orange Beach Fire Department vessel located due west of the Farewell Buoy. Upon the conclusion of the Captain's Meeting and mandatory sign out, Boats may depart the dock in preparation of the 2:00 pm Flare Start. Please remember that the owner, captain, or registered angler must sign out on the official sign out sheet at the conclusion of the Captain's Meeting or provide video verification or they will be disqualified. *Boats departing from Mobile Pass or Pensacola Pass or Destin Pass are allowed and are not required to attend the Flare Start in Perdido Pass; however, boats may NOT depart Mobile or Pensacola Pass until 2 pm with video verification of departure clearly showing landmark from pass of departure and GPS Date /Time.
SATURDAY: September 2nd, 2023 
Fishing 
MBGFC weigh dock Opens 5:00pm to 6:00pm
SUNDAY: September 3rd, 2023 
Fishing 
MBGFC weigh dock Opens 4:00pm – 8:00pm
Boats must clear Perdido Pass Rocks or North of Perdido Pass Bridge by 7:00pm
MONDAY: September 4th, 2023 
Awards Breakfast – 9:30am – MBGFC Clubhouse