40th Annual 2023 MBGFC Junior Angler Tournament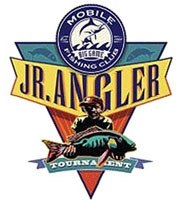 July 7-9, 2023
Chairman – Bennett Long and Michael Delaney
Committee – TBD
 CATEGORIES
C&R Billfish, Wahoo, Dolphin, Tuna, Spanish Mackerel, King Mackerel, Bonito, Cobia, Flounder, Trout, Pinfish, Triple Tail, and Croaker (snapper if in season).
All registration will be done online at CatchStat
All Marlin are catch and release, all verified get flag
Fishing from boats, shore, piers, jetties, or other vessel types is allowed. Boats may depart after the Captain's Meeting
No sign out is necessary.
FRIDAY: July 7th, 2023
Registration Check-in: 4pm to 8pm MBGFC Clubhouse
Anglers Eligible to Enter Tournament must have been born on July 10, 2005 or later.
$100.00 per Angler ($90.00 for MBGFC Junior Members)
Cookout from 5pm – until, courtesy of MBGFC
Raffle for multiple prizes with free tickets, Raffle for big prize with tickets purchased
Captain's Meeting at 8pm
SATURDAY: July 8th, 2022
Weigh Dock Open 6:00 – 8:00pm
SUNDAY: July 9th, 2023
Lines Out at 9 AM
Weigh Dock Open 9:00 – 12:00pm
Must clear Perdido Pass Rocks by 11:00am.
Awards presentation will be held at the clubhouse at 1 pm Sunday
Recognize all billfish with flag
Recognize all first billfish – Flag
---