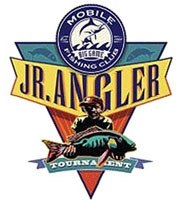 July 10-11, 2020
2020 Junior Angler Notes
(General RULES MUST BE READ)
Registration Deadline 11:59pm Thursday July 9, 2020.

Anglers Eligible to Enter Tournament must have been born on July 11, 2002 or later.

Registration must be done online at Catch Stat

$40.00 per Angler ($30.00 for MBGFC Junior Members)

MBGFC facilities will be open the afternoons of July 10

th

and 11

th

. However, we ask that everyone who wishes to stop by, to please practice proper social distancing. Diddy buckets for anglers will be available for pick up Friday afternoon July 10

th

at the clubhouse or Saturday afternoon July 11th on the weigh dock.

MBGFC will not be serving food or drinks at the Clubhouse.

Facebook Live Captains Meeting 5:00pm Friday July 10, 2020.

Boats can depart and fishing can begin immediately following the conclusion of Captains Meeting.

All Billfish are Catch & Release Only for Junior Anglers Tournament.

Saturday Weigh Dock Opens 4:00-7:00pm; Must clear Perdido Pass Rocks by 7:00pm.

Limited anglers to exit boat onto weigh dock. Please respect the dock crew in regards to exiting boat onto weigh dock.

A socially distanced awards presentation will be held at the clubhouse at 8:00pm Saturday July 11

th

. This awards presentation will also be broadcasted via Facebook Live.
Categories
C&R Billfish, Wahoo, Dolphin, Tuna, Spanish Mackerel, King Mackerel, Bonito, Cobia, Flounder, Trout, Pinfish, and Croaker. A prize will also be awarded for the Top Angler as well as Top Junior Club Member.
---
Major Sponsor