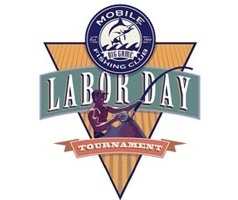 September 1st – 5th, 2022
55th Annual 2022 MBGFC Labor Day Invitational.  
We will make the elite division an optional $10,000 cash award winner take all using the points system  previously published 
September 1st – September 4TH, 2022 
Chairman – Wesley Williams 
Committee- Wes Williams, Joe Crow, Tom Leatherbury, Morgan Nix 
All Registration and Cash Awards Performed Electronically via Catchstat.  
Please make sure to not enter multiple times. You can go back and edit your existing team without  starting over. 
Divisions  
 Standard $2500, $2000 if member 
 Monkey Boat $1750, $1500 if member 
THURSDAY: September 1st, 2022 
6 PM – 9PM Kick-off Party at the MBGFC Clubhouse Party 
 Dinner and Drinks by Fishers 
7:30 PM Committee Tournament Discussion and Guest Speakers at 7:30 PM 
Jack Vitek IGFA Chief of Staff 
Bruce Pholot Ph.D. IGFA Conservation Director 
Jack and Bruce will be discussing the status of the IGFA and our partnership with  them including the MBGFC Youth Fishing Clinic, and discussing their Satellite  
tagging program. We have satellite tags that will be auctioned off at 8:30 PM  
with training on Deployment at 8 AM on Friday for those that win the tags 
8:30 PM Auction including Satellite Tags to be deployed this tournament 
9:00 PM All Base Registration must be completed using Catchstat  
Team must be registered and paid by 9:00PM 
Optional cash award deadline not until 11:00AM Friday)
FRIDAY: September 2nd, 2022 
8 AM IGFA Satellite Tag Deployment Certification Class  
8:30 AM – 10:30 AM IGFA Rules, Observer, Fish Identification Course  
NO Base Registration 
Optional cash Award entry deadline is 11am. 
All Cash Award Performed Electronically via Catchstat 
Captains meeting in – person or via Facebook live at 11am 
Departure from an approved pass (Perdido, Mobile, Pensacola, Destin) will be at 12:00pm with  video verification of departure clearly showing landmark from pass of departure and GPS Date  /Time. 
Lines in allowed at 12:01 PM  
SATURDAY: September 3rd, 2022 
Fishing 
MBGFC weigh dock Opens 5:00pm to 6:00pm 
SUNDAY: September 4th, 2022 
Fishing 
MBGFC weigh dock Opens 3:00pm 
Boats must clear Perdido Pass Rocks or North of Perdido Pass Bridge by 6:00pm 
MONDAY: September 5th, 2022 
In person awards Breakfast at 9:30am