39th Annual 2022 MBGFC Junior Angler Tournament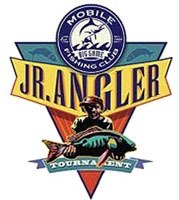 July 8-9, 2022
Chairman – Clay Carrington
Committee – Matthew Sayers, Todd Nicholas, Bill Haffner, Joe Crow & Bob Schwarz
 CATEGORIES
C&R Billfish, Wahoo, Dolphin, Tuna, Spanish Mackerel, King Mackerel, Bonito, Cobia, Flounder, Trout, Pinfish, and Croaker (snapper if in season).
All registrations and cash awards and performed electronically via Catchstat
FRIDAY: July 8th, 2022
Registration Check-in: 4pm to 8pm MBGFC Clubhouse
Anglers Eligible to Enter Tournament must have been born on July 10, 2004 or later.
$40.00 per Angler ($30.00 for MBGFC Junior Members)
Cookout from 6pm – until, courtesy of MBGFC
Mandatory Captain's Meeting at 7pm
Fishing can begin immediately after mandatory sign-out from conclusion of Captains Meeting.
SATURDAY: July 9th, 2022
Fishing
Weigh Dock Opens 4:00 – 7:00pm
Must clear Perdido Pass Rocks by 6:00pm.
Awards presentation will be held at the clubhouse at 8:00pm Saturday
---