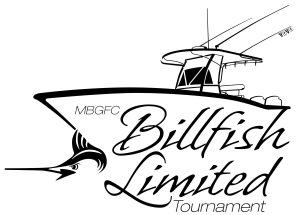 JULY 22nd – July 24th, 2022
Chairmen – Morgan Nix, Frank Terrell
The Billfish Limited tournament is open to any size outboard powered vessel as well as any vessel 36′ in length and under regardless of means of power (i.e. inboard, outboard, or I/O)
Cash Prizes for All Tournament Categories. Values based on Boat Registrations. Optional Cash Awards will also be available.
Cash Prize for Top Boat 27' and under. Eligible for any tournament boat under 27' of length.
All Registration and Cash Optionals Performed Electronically via CatchStat
$1,750.00 Boat Entry Fee
$1,250.00 for MBGFC Member Boat Entry
Registration includes merchandise for up to 4 anglers.
Additional merchandise can be purchased at the retail counter.
FRIDAY: July 22nd, 2022
Pre-Tournament Gathering 3pm – 5pm
Cocktails and Hors d'oeuvres
Captains Meeting at 5:00pm on Friday.
Attendance at Captains Meeting is optional; however, tournament designator will be presented at Captains meeting. Meeting will be streamed live via social media. If you do not plan to attend Captain's meeting then you must watch it virtually.
Tournament officially begins after Captain's Meeting. 
Boats may depart from Perdido Pass, Mobile Pass or Pensacola Pass. Boats not attending Captain's Meeting must have video verification of their departure with time stamp.
SATURDAY: July 23rd, 2022
Fishing
MBGFC weigh dock Opens 5:00pm – 9:00pm
Boats must clear Perdido Pass Rocks by 8:00pm.
SUNDAY: July 24th, 2021
Awards Breakfast at 9:30am at MBGFC Clubhouse