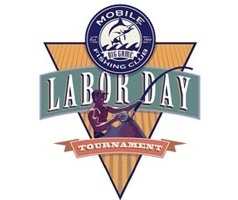 September 2nd – 6th, 2021
THURSDAY: September 2nd, 2021
All Registration and Cash Awards Performed Electronically via Catchstat
Registration Check-in Clubhouse 4pm – 8pm, Cash Room 6pm – 9pm
$2,500.00 Boat Entry Fee
$2,000.00 Early Registration Entry Fee (Prior to August 30th)
You are not considered pre-registered until payment has been received.
$2,000.00 Member Boat Entry Fee Anytime
$1,500.00 Boat 36"and Under Entry Fee
Registration includes meal tickets and merchandise for up to 4 anglers.
Additional meal tickets and merchandise can be purchased at the retail counter.
FRIDAY: September 3rd, 2021
NO Registration
All Cash Award Performed Electronically via Catchstat
Cash Room: open 8:30am – 10:30am
Light Breakfast Food/Drinks: 9:30am – 11:30am
Mandatory Captions Meeting and sign-Out 12pm
Flare Start in Perdido Pass @ Fairwell Buoy: 1:30pm
Departure & Fishing open immediately following Flare Start
Boats departing from Mobile Bay or Pensacola Pass may NOT depart until 1:30PM
SATURDAY: September 4th, 2021
Fishing
MBGFC weigh dock Opens 5:00pm – 9:00pm
SUNDAY: September 5th, 2021
Fishing
MBGFC weigh dock Opens 3:00pm
Boats must clear Perdido Pass Rocks by 6:00pm
MONDAY: September 6th, 2021
Awards Breakfast at 9:30 am
Committee
Parker Huddle – Chairman
Richard Inge
Garner Jeffery

Brian Leiser

Chris Parks
Merchandise can be purchased by visiting our online store at mbgfcstore.org
---
Major Sponsor