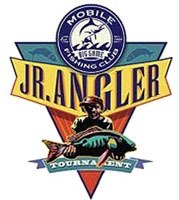 July 9-10, 2021
The Junior angler tournament will continue to be the same fun focused tournament that it has been in the past, with numerous additional categories added. It remains a $40 registration fee per angler, $30 for Club Members. Donated funds, food, time, and prizes continue to support this tournament, so additional donations are always encouraged. Our 7 PM captains meeting will be Friday night, July 9th and fishing through Saturday, July 10th at 7 PM with the awards ceremony Saturday evening.
2021 Junior Angler Notes
(General RULES MUST BE READ)
Registration Deadline 11:59 pm Thursday July 8, 2021.

Anglers Eligible to Enter Tournament must have been born on July 10, 2003 or later.

Registration must be done online at Catch Stat

$40.00 per Angler ($30.00 for MBGFC Junior Members)

MBGFC facilities will be open the afternoons of July 9

th

and 10

th

. However, we ask that everyone who wishes to stop by, to please practice proper social distancing. Diddy buckets for anglers will be available for pick up Friday afternoon July 9

th

at the clubhouse or Saturday afternoon July 10th on the weigh dock.

MBGFC will not be serving food or drinks at the Clubhouse.

Facebook Live Captains Meeting 5:00pm Friday July 9, 2020.

Boats can depart and fishing can begin immediately following the conclusion of Captains Meeting.

All Billfish are Catch & Release Only for Junior Anglers Tournament.

Saturday Weigh Dock Opens 4:00-7:00pm; Must clear Perdido Pass Rocks by 7:00pm.

Limited anglers to exit boat onto weigh dock. Please respect the dock crew in regards to exiting boat onto weigh dock.

A socially distanced awards presentation will be held at the clubhouse at 8:00pm Saturday July 10

th

. This awards presentation will also be broadcasted via Facebook Live.
Categories
C&R Billfish, Wahoo, Dolphin, Tuna, Spanish Mackerel, King Mackerel, Bonito, Cobia, Flounder, Trout, Pinfish, and Croaker. A prize will also be awarded for the Top Angler as well as Top Junior Club Member.
---
Major Sponsor