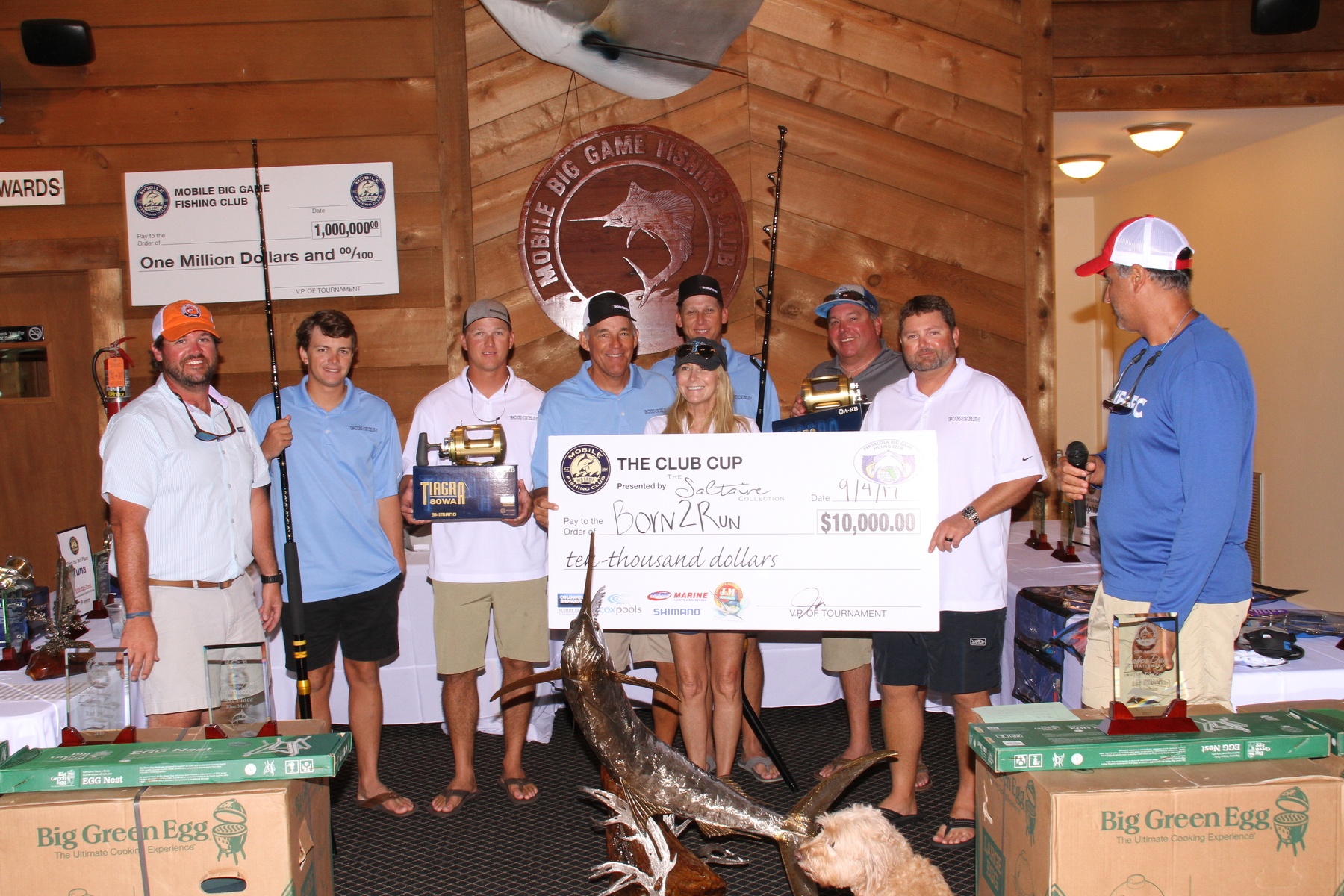 Captain Myles Colley , Owners Dana and Lisa Foster, and crew bring home the Club Cup Championship in its inaugural season of 2017.
The Club Cup is an inter-club tournament between The Mobile Big Game Fishing Club and The Pensacola Big Game Fishing Club as a way to foster competition and comradery between the clubs and to grow participation and membership.
WINNER RECEIVES
$10,000 Cash | 5′ Marlin Trophy valued at $13,500
Rules:
Must fish either the MBGFC Memorial Day or Labor Day Tournaments
Must fish the PBGFC International Tournament
Most points accumulated at the end of the MBGFC Labor Day Tournament wins!
Sponsorship Inquiries: blake@mbgfc.org